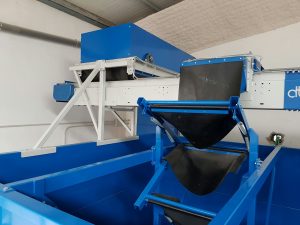 We recently delivered these pre-packaging bunkers, to a customer on Mallorca. This project is an expansion to the existing washing, gradingand inspection line.
The DT Dijkstra vertical elevator allows a very compact layout with a minimum usage of the floor area.
If you would like to know more about the possibilities of the DT Dijkstra product program for your specific circumstances, feel free to contact our sales team.
Telephone: +31 527697731 or email sales@dtdijkstra.nl