DT Dijkstra is known for its excellent service. We have a team of qualified technicians on site for the necessary technical information.
Of course, our technicians are ready to deal with breakdown. But, to avoid this, they are also trained to carry out preventative maintenance inspections. The parts are replaced before the machine or installation comes to a standstill.
Also, you can close a maintenance contract with us. This means you are guaranteed a tailor-made service for a fixed amount per year.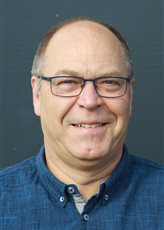 Lute Martens
Service, Parts and Planning
For service or ordering parts, please contact our Service department, phone +31 527 30 77 77 or e-mail services@dtdijkstra.nl.